Have You Been Sexually Harassed Or Discriminated Against On The Job?
---
At Smith + Schwartzstein, we understand that there is a power discrepancy between employers and employees, no matter the industry or the size of the company. Our law firm is here to fight for your right to work in an environment free from sexual harassment and discrimination. Based in Union County, our sexual harassment lawyers represent a wide clientele.
We advocate for the rights of both men and women who have been faced with unsolicited sexual advances, unwanted physical contact, inappropriate verbal innuendos, lewd comments, sexually explicit images and other types of harassment. We also handle discrimination and hostile work environment claims related to race, gender bias, chauvinism, gender stereotypes and sexual preferences. We help protect your rights if you've been discriminated against on the basis of race, gender, age, disability or sexual orientation.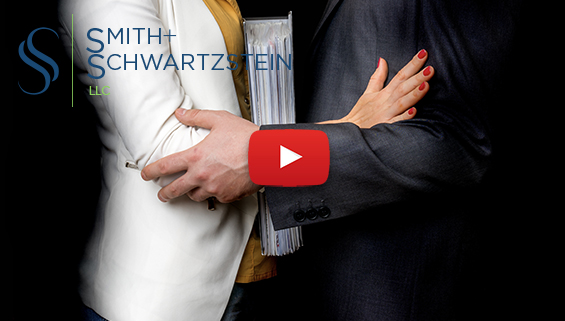 Worried about keeping your job if you file a sexual harassment lawsuit? Both Title VII of the federal Civil Rights Act and New Jersey law prohibit employers from retaliating against you if you speak up about wrongdoing in the workplace. If you are the victim of wrongful termination, our lawyers can vigorously pursue financial damages on your behalf.
Addressing Other Employment Issues
Beyond litigating discrimination and sexual harassment claims, the attorneys at Smith + Schwartzstein assist clients with a wide variety of other employment issues. We do everything from appearing at Department of Labor and Workforce Development hearings to fighting unemployment appeals to negotiating service agreements. Whether you need knowledgeable counsel with a severance negotiation or aggressive advocacy in an overtime dispute, we are here to provide the service you seek.